"Wine is sunlight, held together by water" – Galileo Galilei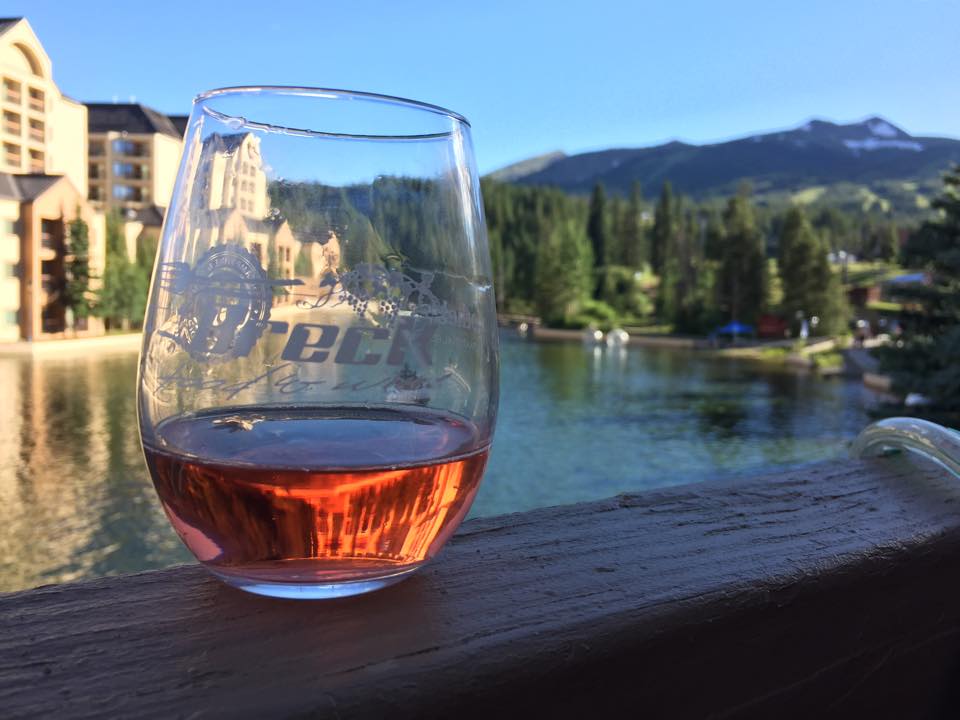 The Grapes Are Calling From Breckenridge
The Breckenridge Food and Wine Festival delivers a unique, wine-tasting experience as the Main Street Station Plaza transforms into a charming mountain-side, vineyard with an array of varietals created by fine wineries. From the soft and smooth to the unabashedly bold; wine-o's will get more than their fair share of delicious sips.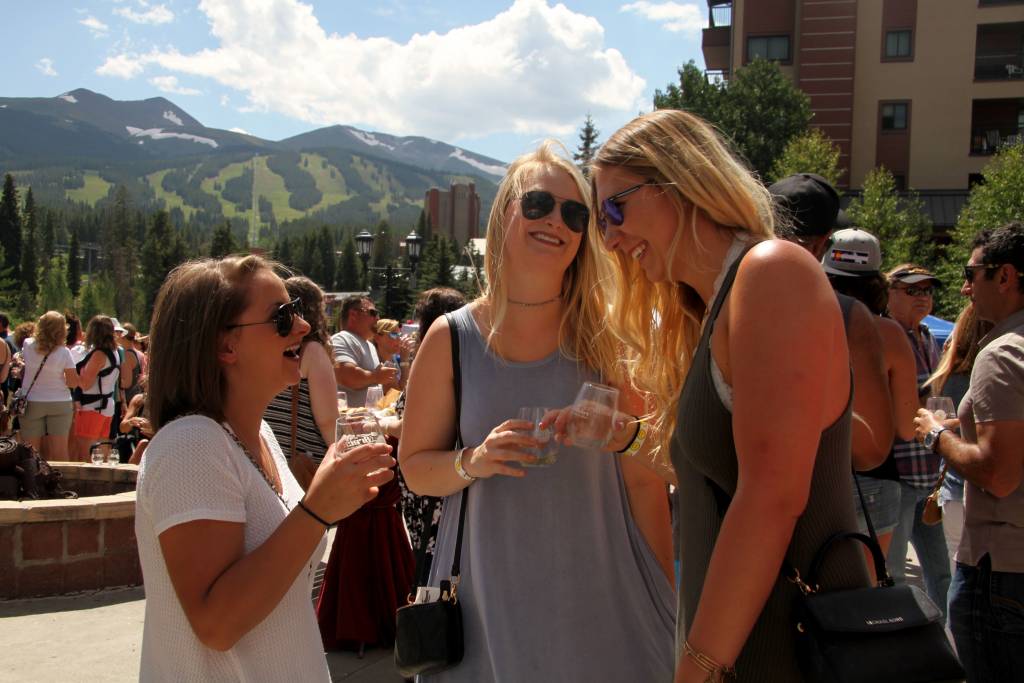 And, so the palate doesn't get lonely; foodies will appreciate the yummy small dishes available a la carte to accompany each vintage.  Live music will tempt the ear, fulfilling the realm of the senses.  You deserve something special.  Get your ticket to the Breckenridge Food and Wine Festival, where everything is divine.  Hurry!  This festival has historically, sold out.
The Early Bird Gets Their Wine…And Saves
Global Indulgence
The Breckenridge Food and Wine Festival is a walkaround event and will feature nearly 300 wines from over 70 of the top and most awarded wineries from USA, France, Italy, Spain, Germany, Portugal, New Zealand, Australia, Argentina, and Chile.  Festival fare will be available a la carte.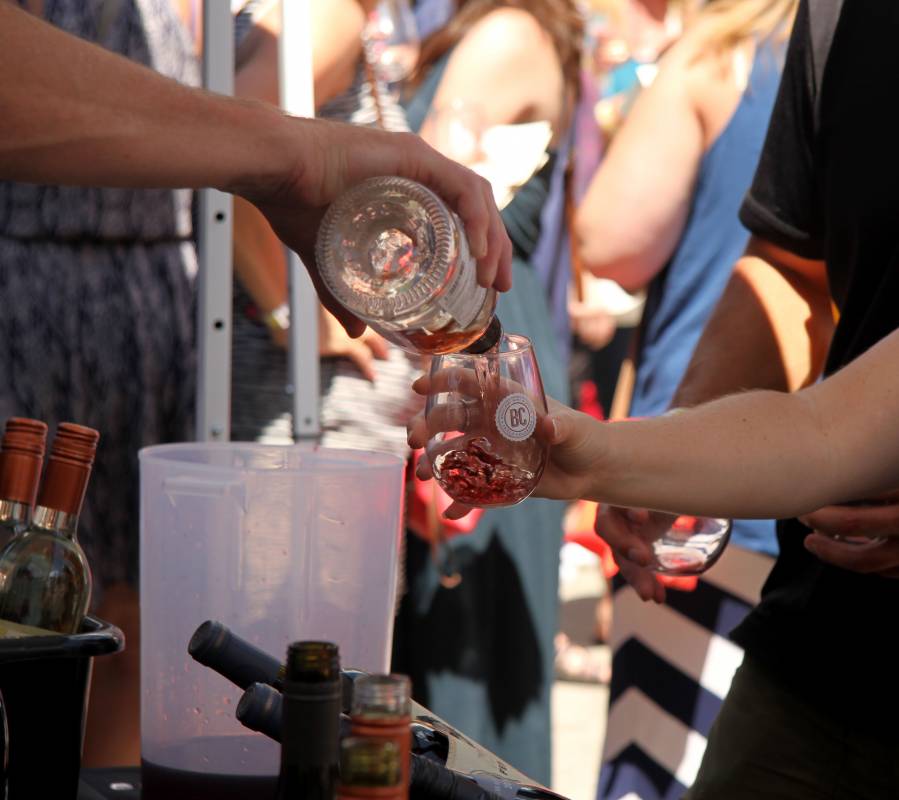 Ticket Options
Master Sommelier Food and Wine Pairing Dinner
Every amazing festival begins with a memorable experience and for us, it's food that tells a story.  Taste the deep flavors and aromas that make wine and cuisine so special.  From the presentation to the pour, the Master Sommelier will provide rich insights into the pairing process while the featured chef shares the inspiration behind the fare selections. The dinner is true heart and soul overlooking water and mountains; the next best thing to dining at a vineyard.  Reservations are required.
Friday, July 28th, 2017
Sauce on the Maggie – The Village at Breckenridge
Doors open at 6:30pm with dinner service at 7:15pm.
$75 per person, advance tickets only
Grand Tasting
Get your palate in tune!  Guests will enjoy live music and will receive a commemorative glass and unlimited wine samples.  This pass is universally ideal for new and seasoned wine enthusiasts. Festival food is available a la carte.
Saturday, July 29th, 2017
Main Street Station Plaza
2:00pm – 6:00pm
$50.00 per person, in advance and $60.00 per person at the gate, if available.
VIP Experience
Guests will enjoy live music and will receive a commemorative glass, unlimited wine samples, exclusive access to the VIP Center with hospitality including a wine bar, (of course!), artisan cheese plates, sweets, an exclusive sparkling wine welcome reception and a first go at the Grand Wine Tasting one hour before gates open to passholders.  "Carpe Vinum!" Festival food is available a la carte.
Saturday, July 29th, 2017
Welcome Reception at 12:30pm with VIP Center open until 7:00pm, Exclusive Festival Tasting at 1:00pm with Grand Tasting from 2:00pm – 6:00pm.
Main Street Station Plaza
$90.00 per person, advance sales only
VIP tickets are limited and sell-out fast
Women and Vines Social
We know that you are not really ready for the event to be over. Picture it…
The cork pops! Sparkling bubbles hurry into the glass and tingle in your ear.  The first heavenly sip is just moments away as you think to yourself, "the world would be a better place if we found more reasons to drink champagne other than special occasions".  We agree.  This social affair will feature sparkling refreshers accompanied by brunch time food.  Leading women in the industry will be on-site to share their best selections and how to truly, celebrate the vine.
Sunday, July 30th, 2017
Main Street Station
10:00am – 12:00pm
$40.00 per person in advance
Wine has been referred to as, "bottled poetry".  Come and see what speaks to you.
Main Street Station Plaza, Breckenridge CO.
505 South Main St., Breckenridge, CO 80424