"Wine is sunlight, held together by water" – Galileo Galilei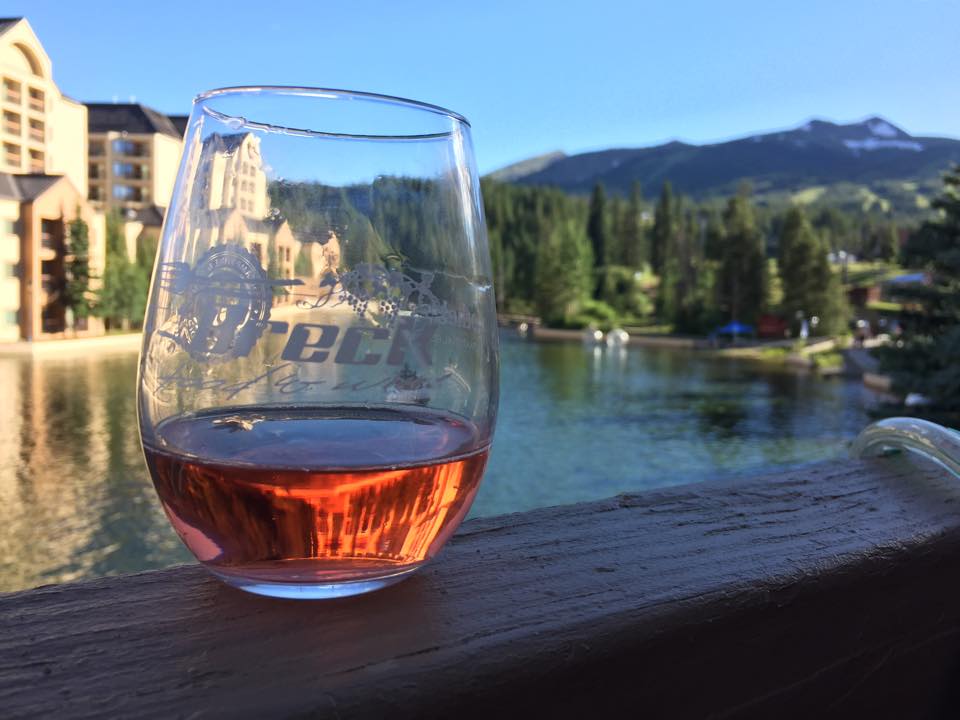 The Grapes Are Calling from Breckenridge
The Breckenridge Food and Wine Festival brings you a unique, wine-tasting experience. Main Street Station Plaza and The Village at Breckenridge, (at the base of Peak Nine), transform into a beautiful, mountain-side vineyard starring an array of varietals created by top wineries. From the soft and smooth to the unabashedly bold, guests will get more than their fair share of delicious sips.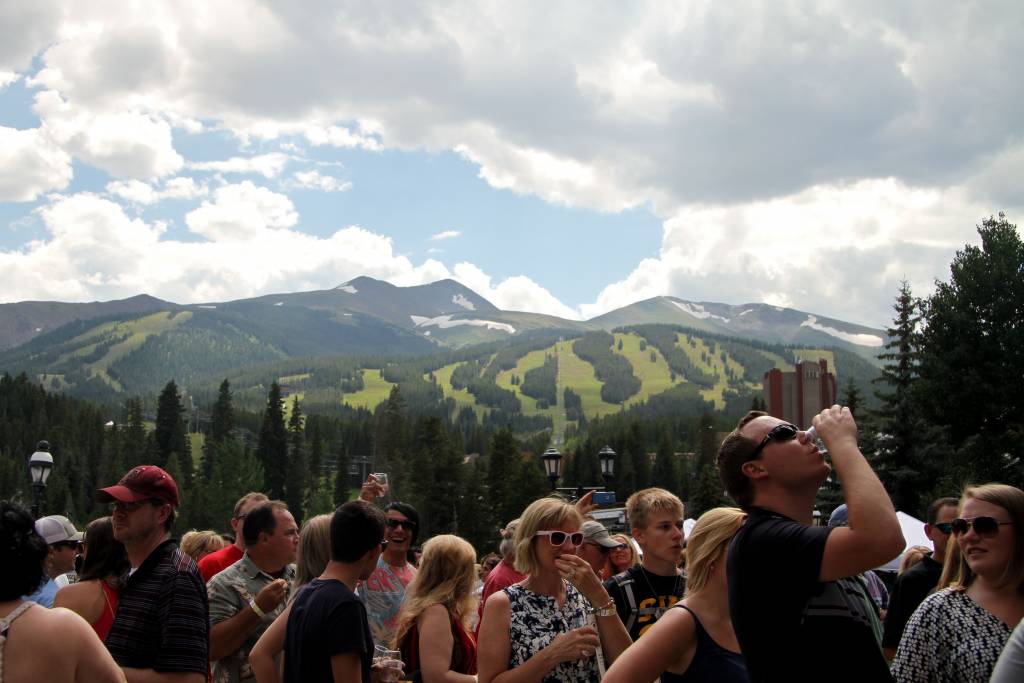 And, so the palate doesn't get lonely, foodies will appreciate the yummy small dishes available a la carte to accompany each vintage.  Live music will tempt the ear, fulfilling the realm of the senses.  You deserve something special.  Get your ticket to the Breckenridge Food and Wine Festival, where everything is divine.  Hurry!  This festival has historically, sold out.
Ticket Options
Food and Wine Pairing Dinner
Every fantastic festival begins with a memorable experience, and for us, it's food that tells a story. Taste the deep flavors and aromas that make wine and cuisine so special. From the presentation to the pour, the Wine Specialist will provide rich insights into the pairing process while the featured chef shares the inspiration behind the fare selections. The dinner is pure heart and soul overlooking water and mountains, the next best thing to dining at a vineyard. Reservations are required.
Friday, July 28th, 2017
Sauce on the Maggie – The Village at Breckenridge
Doors open at 6:30pm with live music by Cal Cramer and Tim Costello
Dinner service at 7:30pm.
$75 per person, advance tickets only
Menu:
Appetizers – Gluten Free
Oysters on the Half Shell Cocktail and Mignonette
1++ Big Eye Tuna Carpaccio
Pasta
Organic Beet Bolognaise in a rich Chianti sauce, fresh Pappardelle pasta, wild arugula, Grana Padano shaved parmesan
Entrata
Colorado Veal Saltimbocca
Veal Tenderloin, fresh sage, Tender Belly Bacon wrapped, Mozzarella Fondue, pesto barley risotto, sauce bordelaise
Dolce – Vegetarian and Gluten Free
Dolce de Leche ice cream, berry compote, salted caramel balls
Note: The pasta course can be made vegan or gluten free.
Grand Tasting
Get your palate in tune! Guests will enjoy live music and will receive a commemorative glass and unlimited wine samples. This pass is universally ideal for new and seasoned wine enthusiasts. Festival food is not included and available a la carte.
Saturday, July 29th, 2017
Main Street Station Plaza
2:00pm – 6:00pm
$50.00 per person, in advance and $60.00 per person at the gate, if available.
VIP Experience
The Breckenridge Food and Wine VIP Experience is a prestigious, tasting adventure. Guests will enjoy live music, a commemorative glass, unlimited wine samples as well as exclusive access to the VIP Center with hospitality and a wine bar, (of course!). VIP's may also indulge in artisan cheeses, sweets, a sparkling wine welcome reception and a first go at the Grand Wine Tasting one hour before gates open to pass holders. "Carpe Vinum!" Festival food is not included and available a la carte. VIP tickets are limited and sell-out fast.
Saturday, July 29th, 2017
Welcome Reception at 12:30pm with VIP Center open until 6:30pm, Exclusive Festival Tasting at 1:00pm with Grand Tasting from 2:00pm – 6:00pm.
Main Street Station Plaza
$90.00 per person, advance sales only
Brunch and Vines
The cork pops! Sparkling bubbles hurry into the glass and tingle in your ear.  The first heavenly sip is just moments away as you think to yourself, "the world would be a better place if we found more reasons to drink champagne other than special occasions".  We agree.  And, we know that you may need to recover from a big day at the festival!  This social affair will feature sparkling refreshers, sangrias and mimosas accompanied by brunch time foods.
Date: Sunday, July 30th, 2017
Location: Main Street Station
Time: 11:00am – 1:00pm
Cost: $45.00 per person in advance
Menu:
Oysters on the Half Shell, with Cocktail and Mignonette Sauce
 Champagne-Poached Jumbo Wild Shrimp Cocktail
 House-Cured Smoked Salmon Lox with Boursin Cheese
 Rocky Mountain Trout Piccata
 Deviled Eggs
 Honey Glazed Ham
 Cage-Free Scrambled Eggs
 Hash Browns with Spring Onions
 Tender Belly Applewood Smoked Bacon
 Belgian Waffles
 Assorted Pastries
Buy Tickets Now
Global Indulgence
The Breckenridge Food and Wine Festival will feature nearly 300 wines from over 70 of the top and most awarded wineries from USA, France, Italy, Spain, Germany, Portugal, New Zealand, Australia, Argentina, and Chile.  Festival fare is not included and will be available a la carte.
Wine is bottled poetry.  What moves you?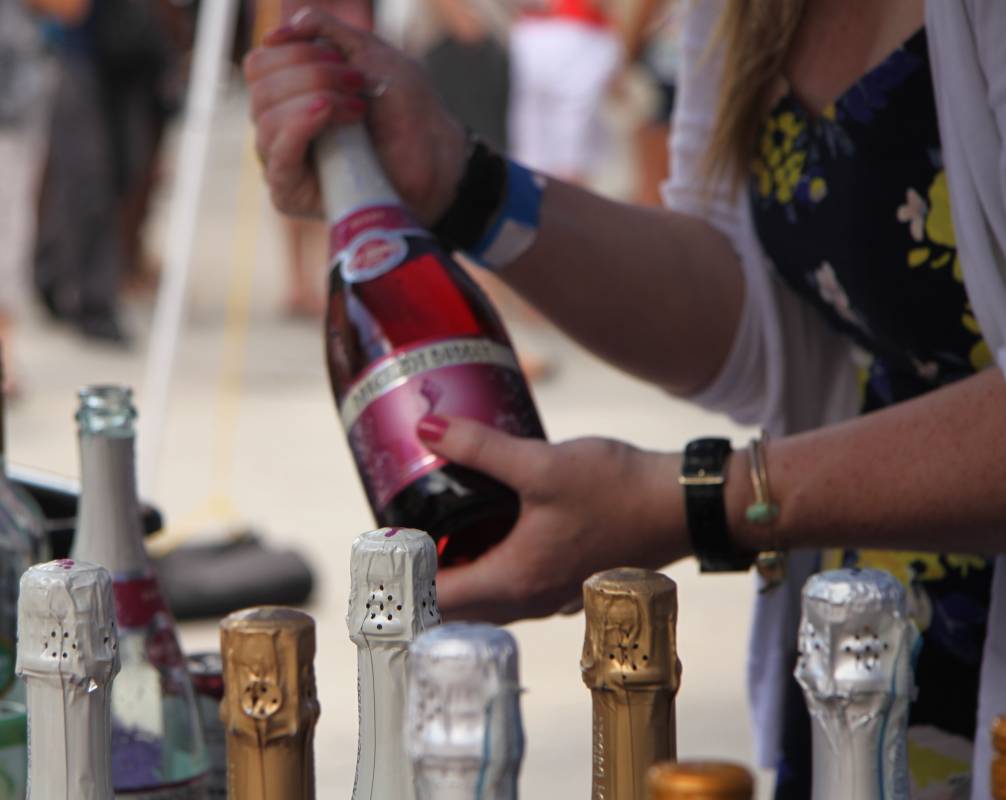 Beneficiary
Who really needs an excuse to drink wine? Well, we will give you a good one anyway.  Did you know that proceeds from the Breckenridge Food and Wine Festival will help humanitarian efforts all over the world?  Here's to sampling the glorious grape nectar and making things just a little bit better.  Thank you to the Breckenridge Mountain Rotary Club, www.breckenridgemountainrotary.com for providing volunteers!
Win a trip to Napa Valley!
The Breckenridge Mountain Rotary Club will host a silent auction as well as a raffle for a trip to Napa Valley valued at $2,000.00 from Breakthru Beverage Group. Yes, we are totally serious!
Sponsors
Thank you to our sponsors, Breakthru Beverage Group, Main Street Station Plaza, The Village at Breckenridge, Wyndham Vacation Rentals, Hyatt Residence Club and the Merchants of Main Street Station.