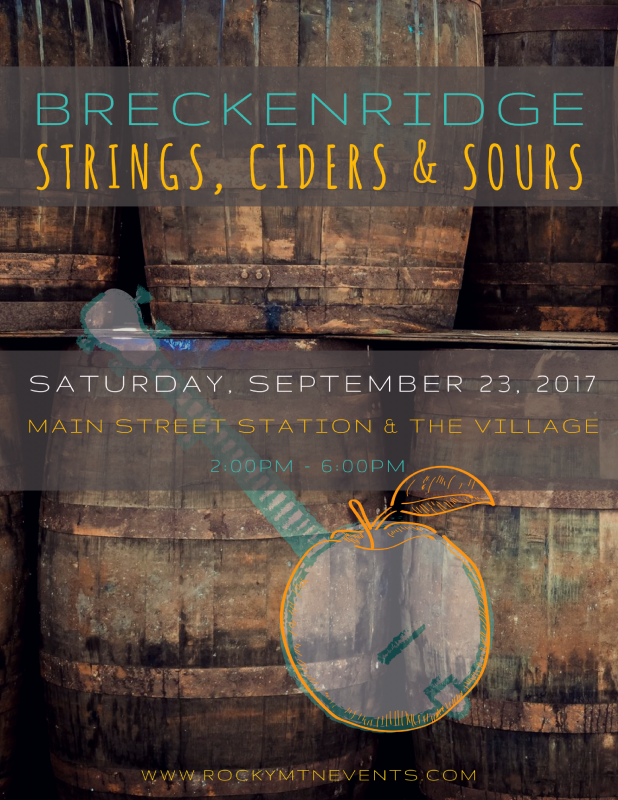 Strings, Ciders, & Sours
The truly enlightened know that cider is becoming the most loved beverage in the universe and the route to all things magnificent.  Add quintessential American Bluegrass, delicious food pairings, a Sours Garden and gorgeous views; mind blown. These indulgences come together for the Breckenridge Strings, Ciders, and Sours Festival on Saturday, September 23rd, 2017.
Cider and wild ale lovers will be able to taste their way through a spectrum of samples while enjoying live music and mixology below Peak Nine.
Guests will receive a commemorative tasting mug, access to entertainment and festival activities, food samplings and a chance to taste their way through an assortment of flavors.  We know that you will be hooked, and will keep coming back for more.  Oh goodness.  Is it September yet?