Of all things known to mortals wine is the most powerful and effectual for exciting and inflaming the passions of mankind, being common fuel to them all.
– Francis Bacon
Friday July 29, 2016 Dinner
Master Sommelier Food & Wine Pairing Dinner option
6:30pm – Doors open for a welcome reception
7:00pm – Dinner course begins
Join us for an intimate dining experience led by a Sommelier.
Wyndham Pioneer Room, Breckenridge, Colorado
Tickets–$75.00
Saturday July 30, 2016 schedule
12:00pm  At the door ticket sales begin at the North end of Main Street Station Plaza where Park Avenue and Main Street meet
1:00pm  VIP ticket holders "Bubbles for Breakfast" sparkling wine tasting at the VIP room, Main St Station Plaza.
2:00pm  Grand Tasting Event Begins.
2:00pm  Live Music Kicks Off.
3:00pm  VIP  ticket holders Wine and Cheese Pairing at TVIP room, Main St Station Plaza.Breckenridge, Colorado–For VIP ticket holders.
Preferred Lodging Partner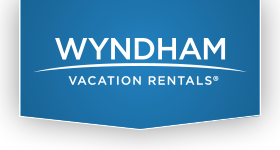 Wyndham Vacation Rentals is our Preferred lodging partner.
To access the Breck Food & Wine Fest lodging discount, please contact Wyndham at 877-203-7946.